Regular price
$729.00 USD
Regular price
Sale price
$729.00 USD
Unit price
per
Sale
Sold out
In the Box

2.1 MAIN x1 pair + SUB x 1
4.1 MAIN x1 pair + Zone2 x 1 pair + SUB x 1
6.1 MAIN x1 pair + Zone2 x 2 pair + SUB x 1
Shipping


CELIA & PERAH will ship within 1~2 working days after receiving your order (excluding Saturdays, Sundays, and national holidays). The details are as follows:

◆ The actual delivery time is mainly based on the delivery progress of the logistics company. Customers can check the delivery progress according to the delivery order number on the logistics system.
◆ In the following cases, the delivery time will be postponed
> The recipient information is incomplete, the recipient address is changed, or the recipient cannot receive the goods.
> In the event of natural disasters such as typhoons and earthquakes, public works, and festivals, etc.
Specifications

DRIVERS
Main / Zone2 (each) - 2 x 8w 2" Midwoofer1 x 10w 1" Tweeter
SUB - 1 x 30w 5" Woofer

ACOUSTIC PERFORMANCE
Dynamic Range : 20 Hz - 20,000 Hz
Amplifier : Main / Zone2 - 50w RMS , SUB - 50w RMS

WIRELESS CONNECTION
> Bluetooth 4.2+EDR
Transmit Distance 10m ( @open area )
aptX Support
> Wi-Fi 802.11 b/g/n (2.4 GHz)Apple Airplay、Spotify Connect、DLNA SupportC&P Connect Multiroom

WIRE CONNECTION
1 x Optical (SPDIF)
1 x Coaxial (SPDIF)
1 x USB-Audio1 x AUX Ø3.5 mm jack

POWER (ADAPTER)
MAIN / Zone2 : AC 100~240V - DC 19V/2A
SUB : AC 100~240V - DC 24V/2A

DIMENSIONS ( W x H x D)
MAIN/ Zone2 77 x 201 x93 mm
SUB 170 x 440 x 230 mm

WEIGHT
MAIN / Zone2 0.7 kg ( each )
SUB 5.4 kg

PACKAGE
2.1 ch-1 pcs L58 x W25 x H40cm / 9kg
4.1 ch-1 pcs L58 x W25 x H40cm / 11kg
6.1 ch-1 pcs L58 x W25 x H50cm / 13kg

Share
View full details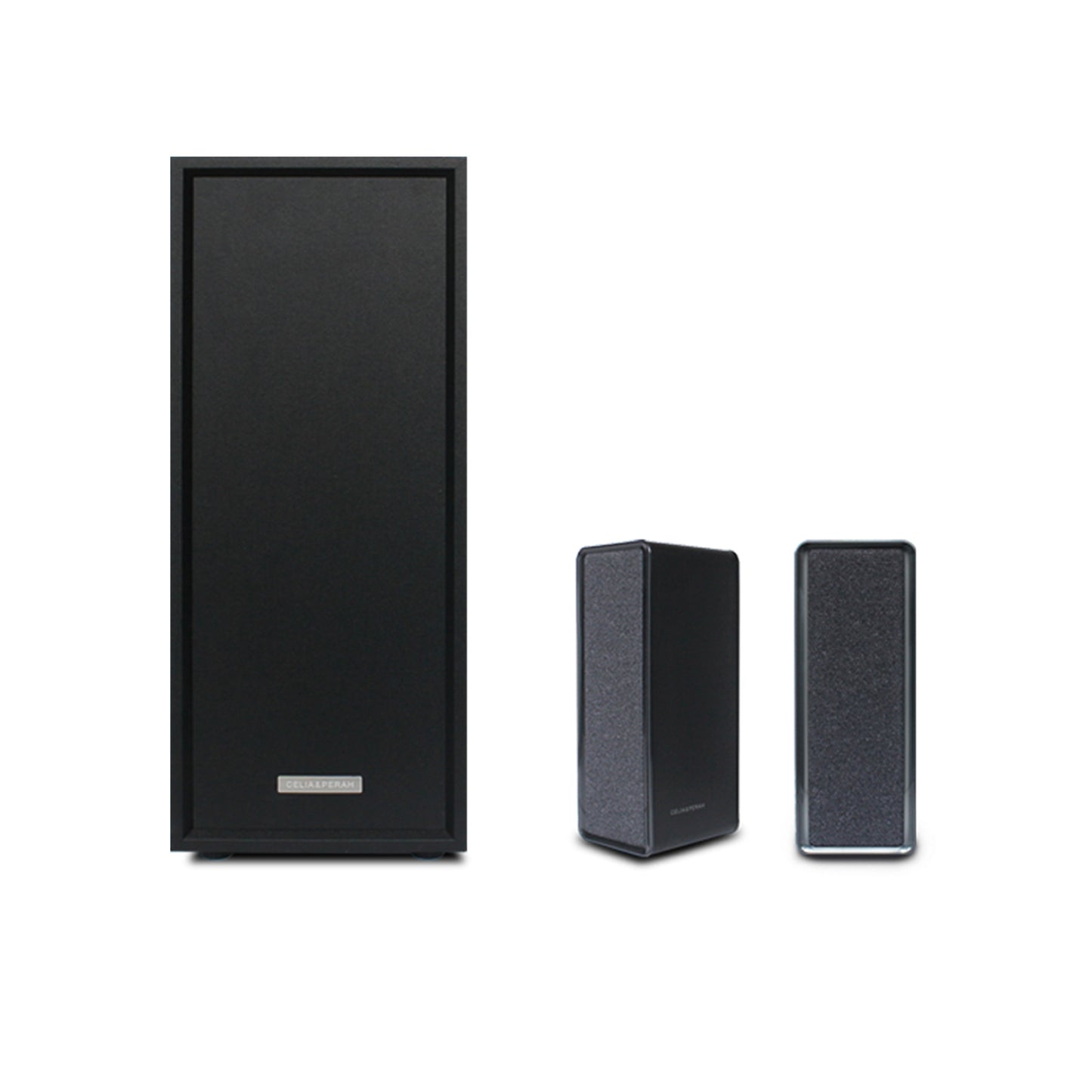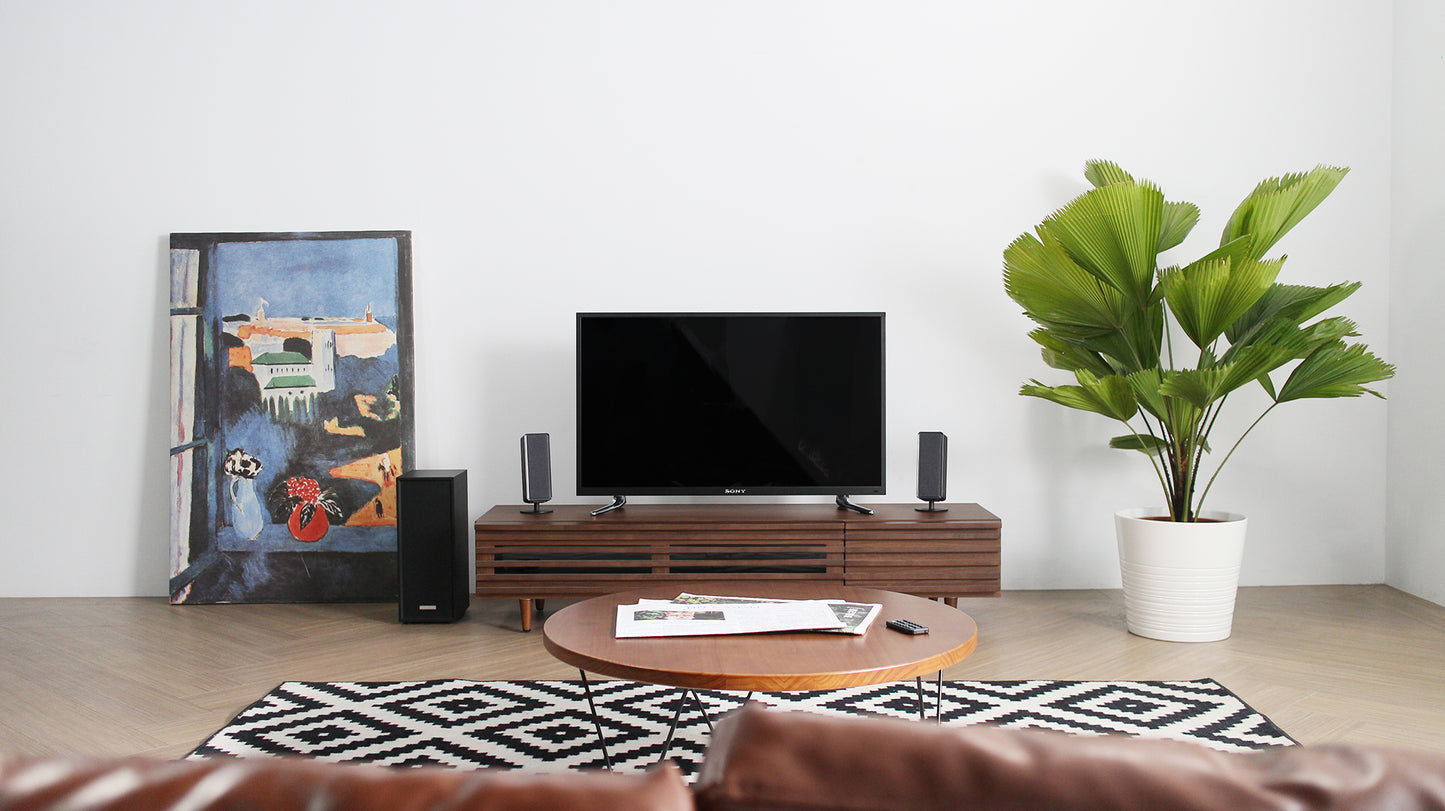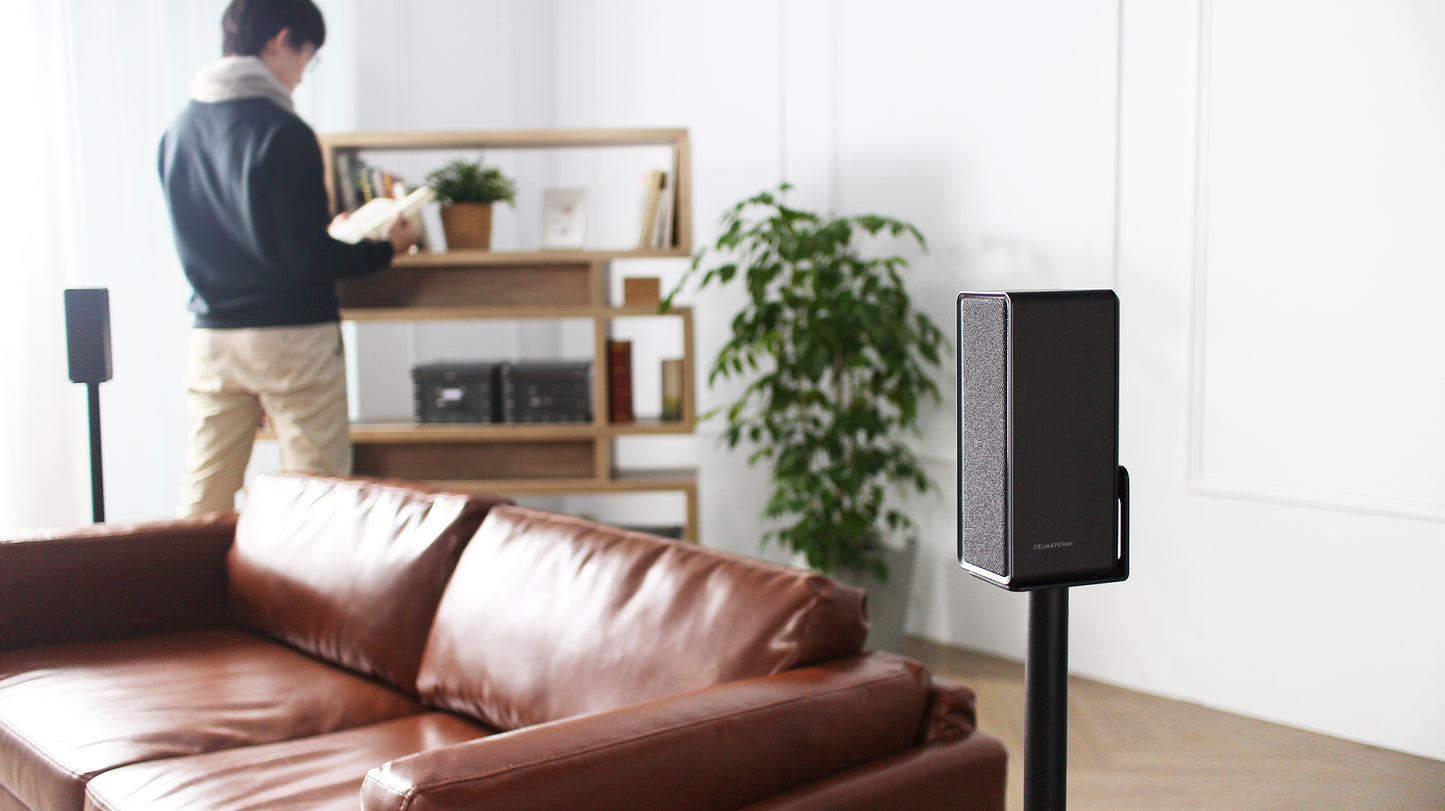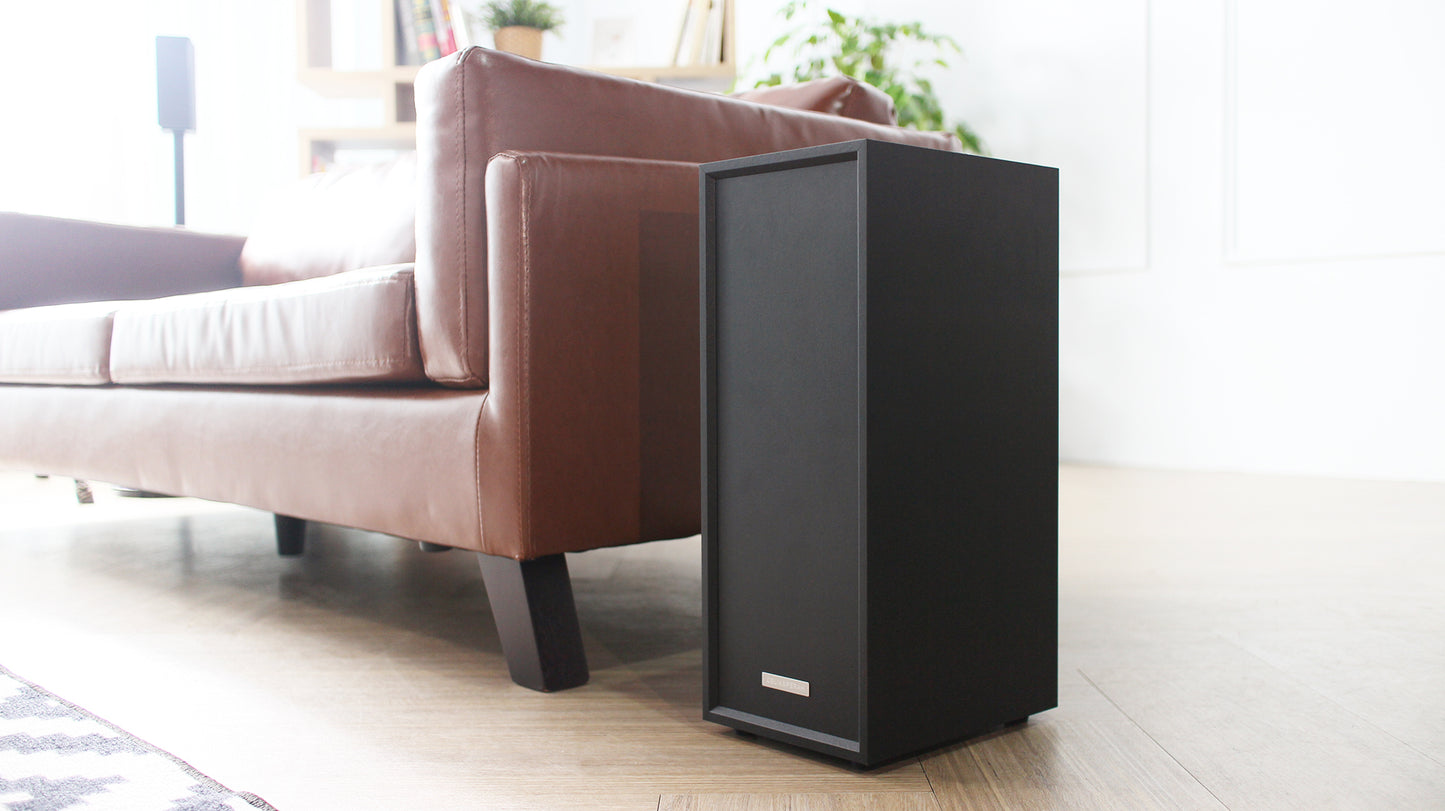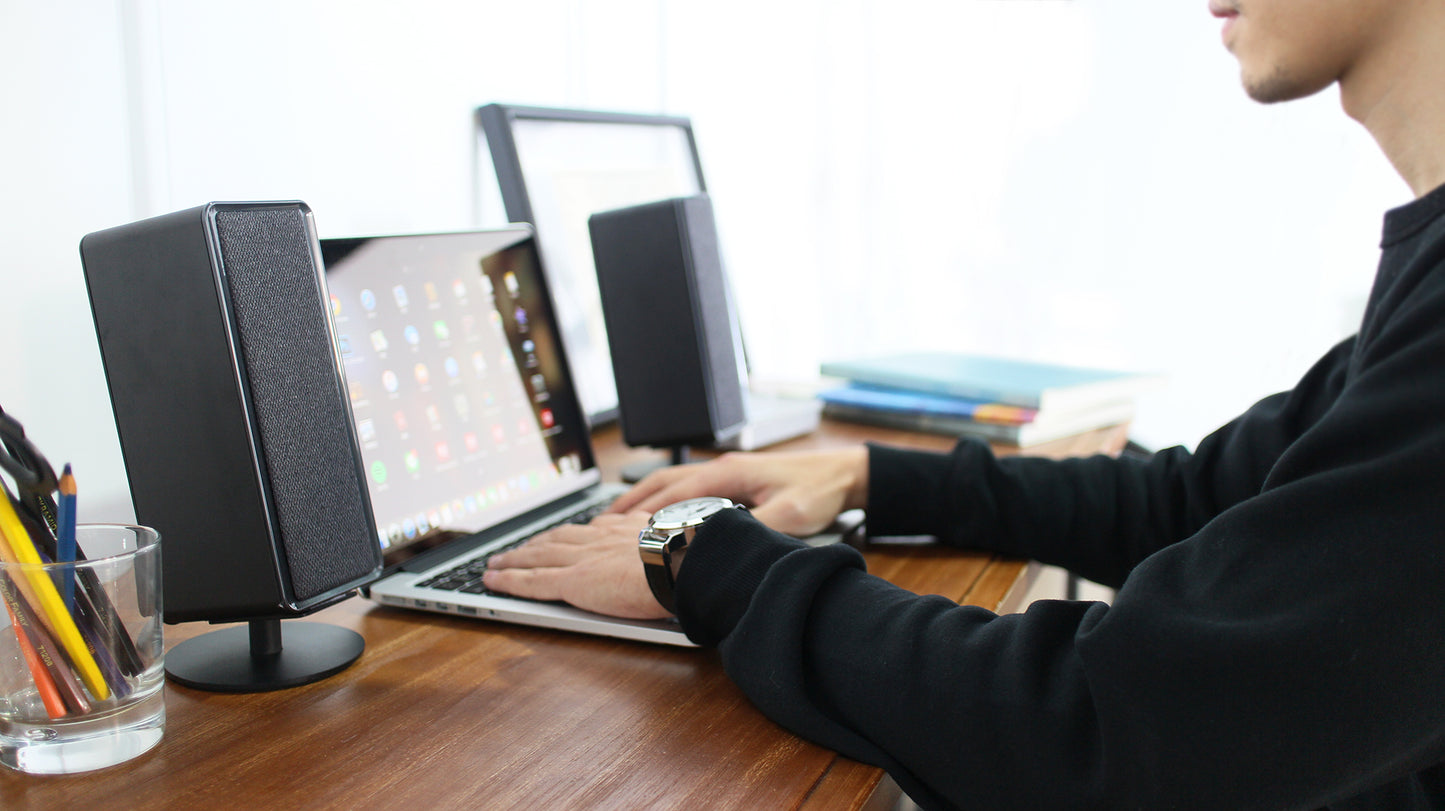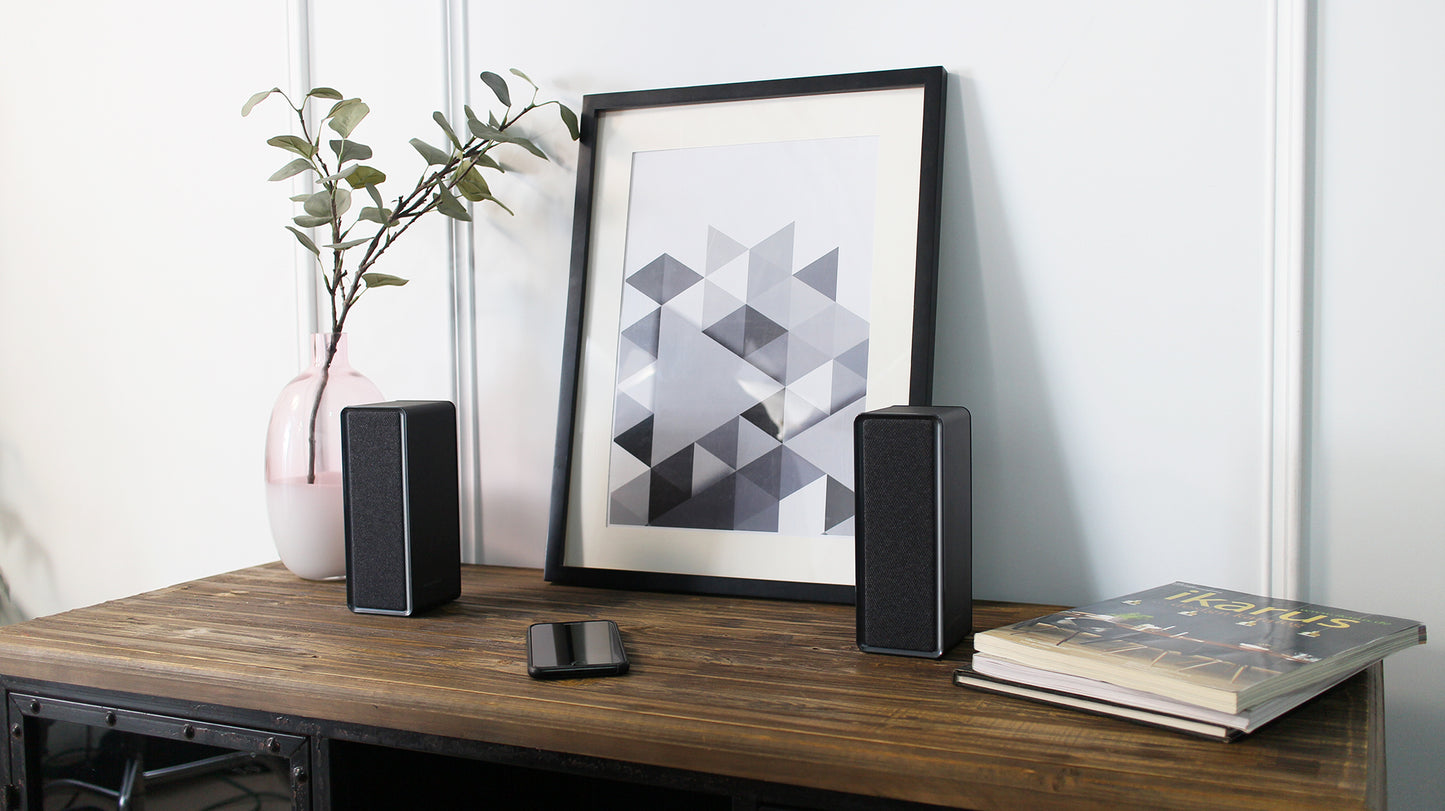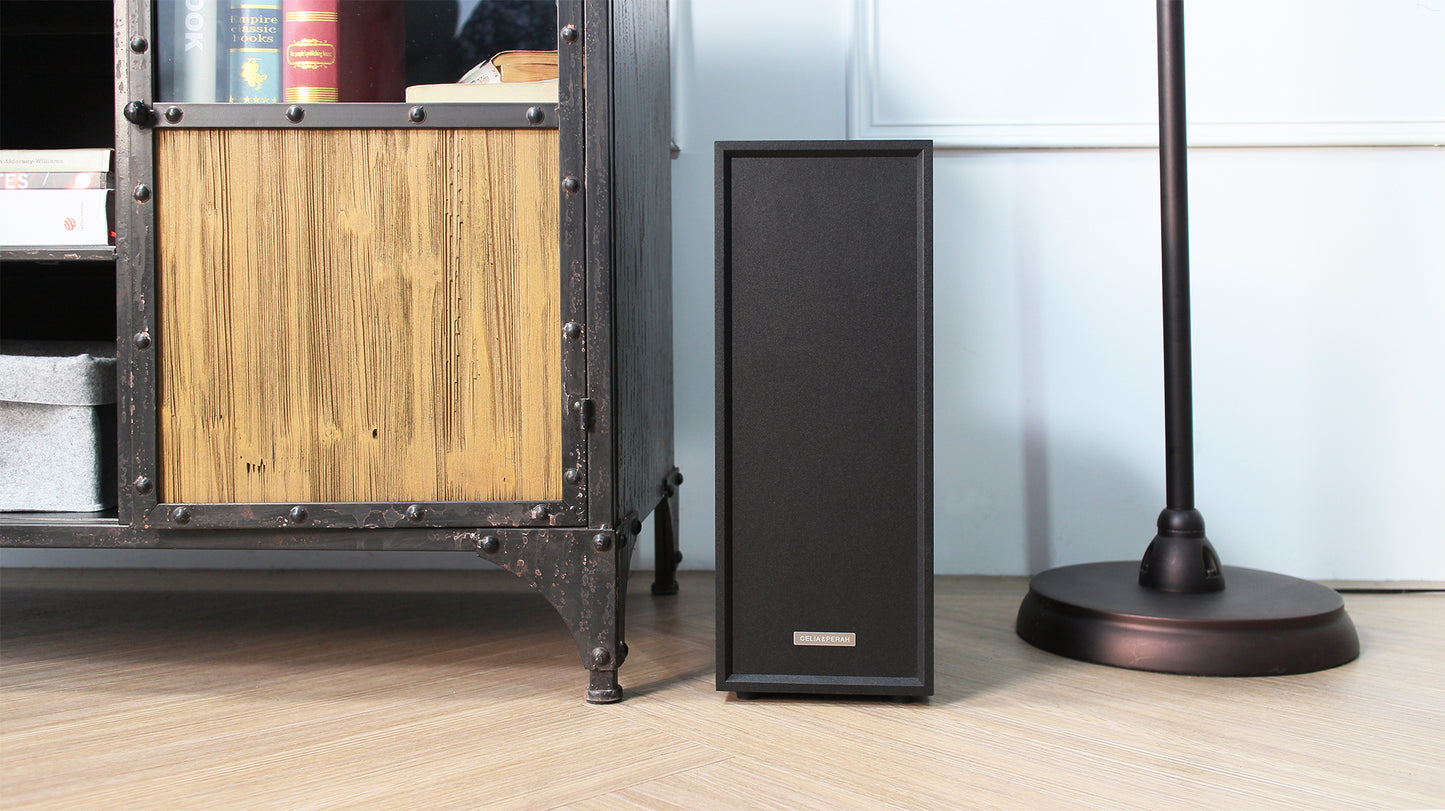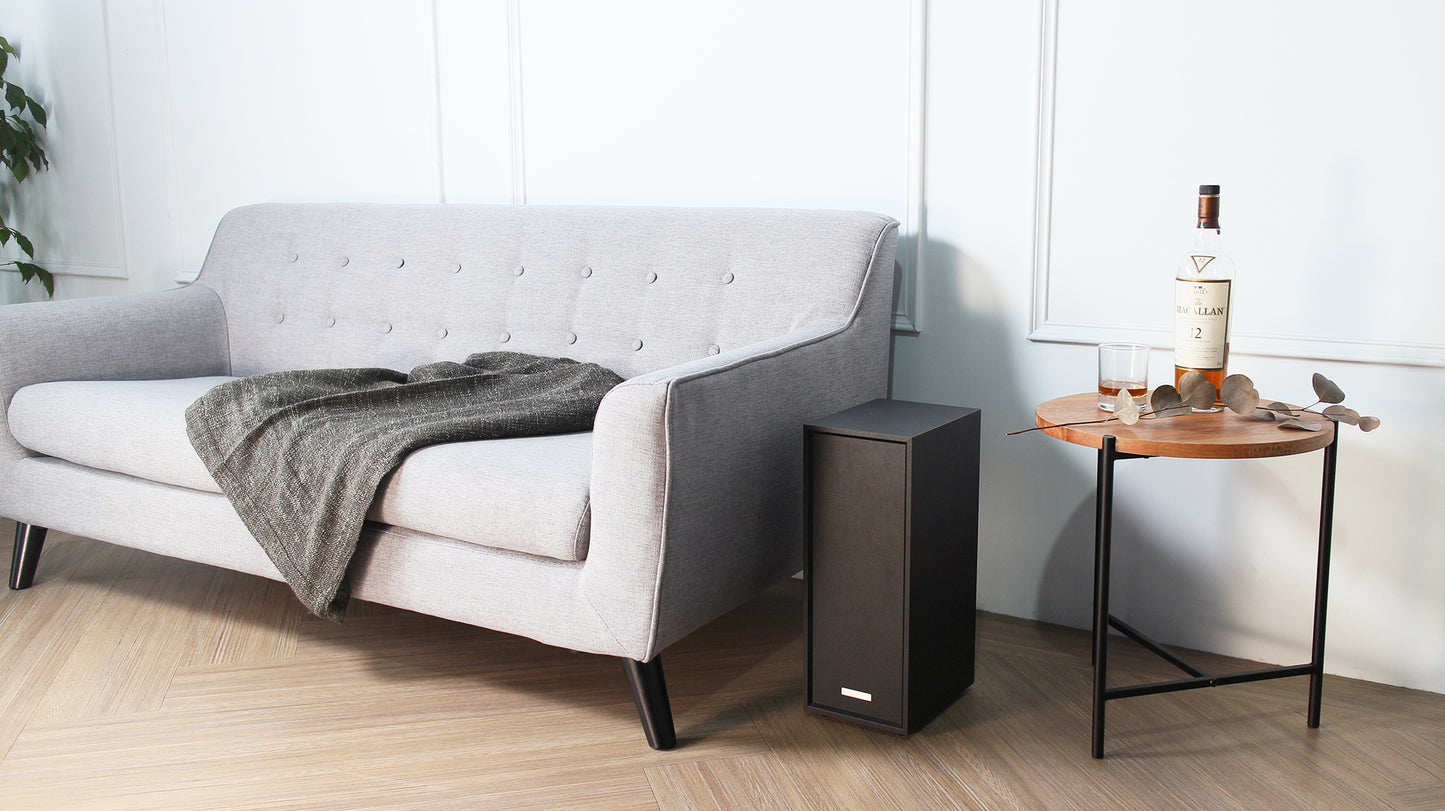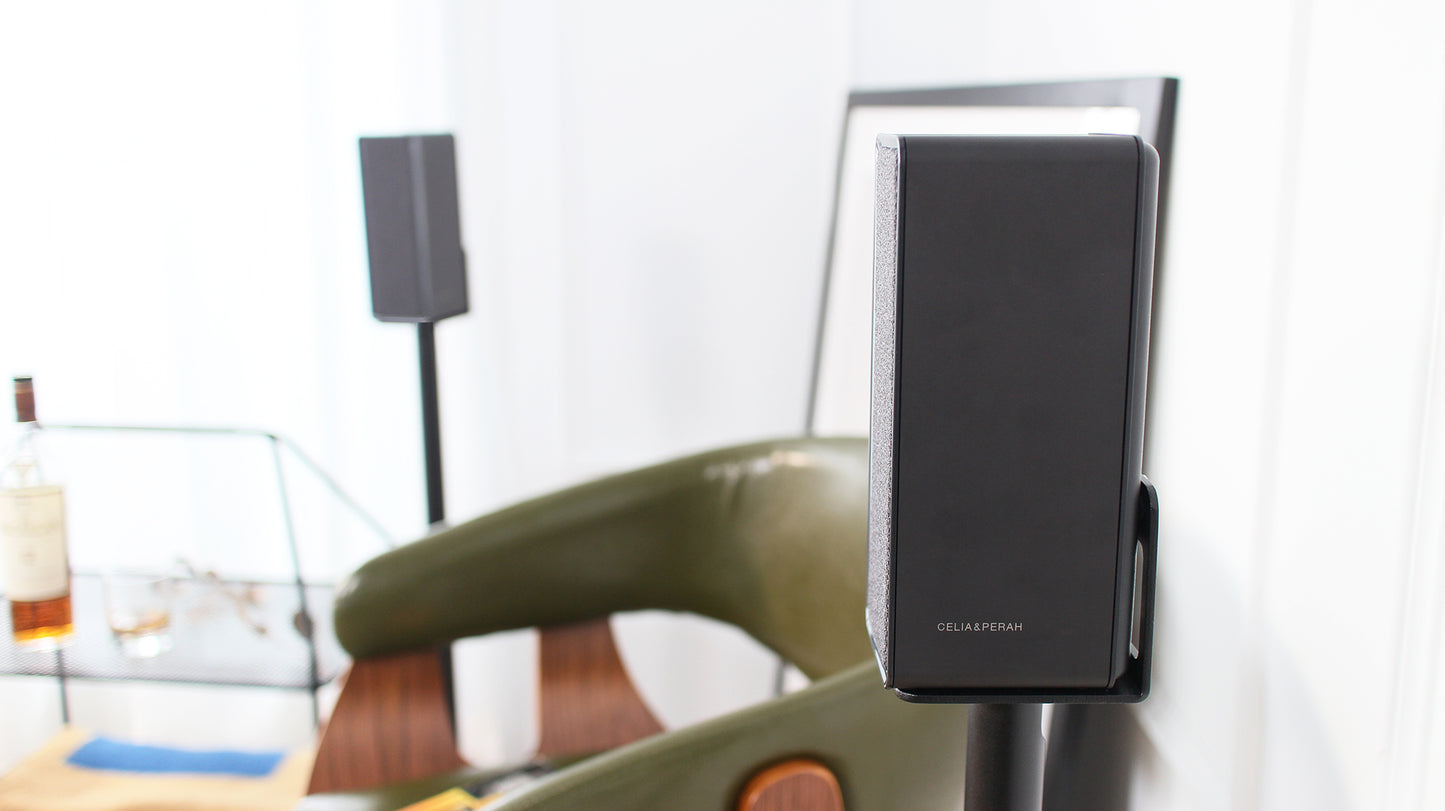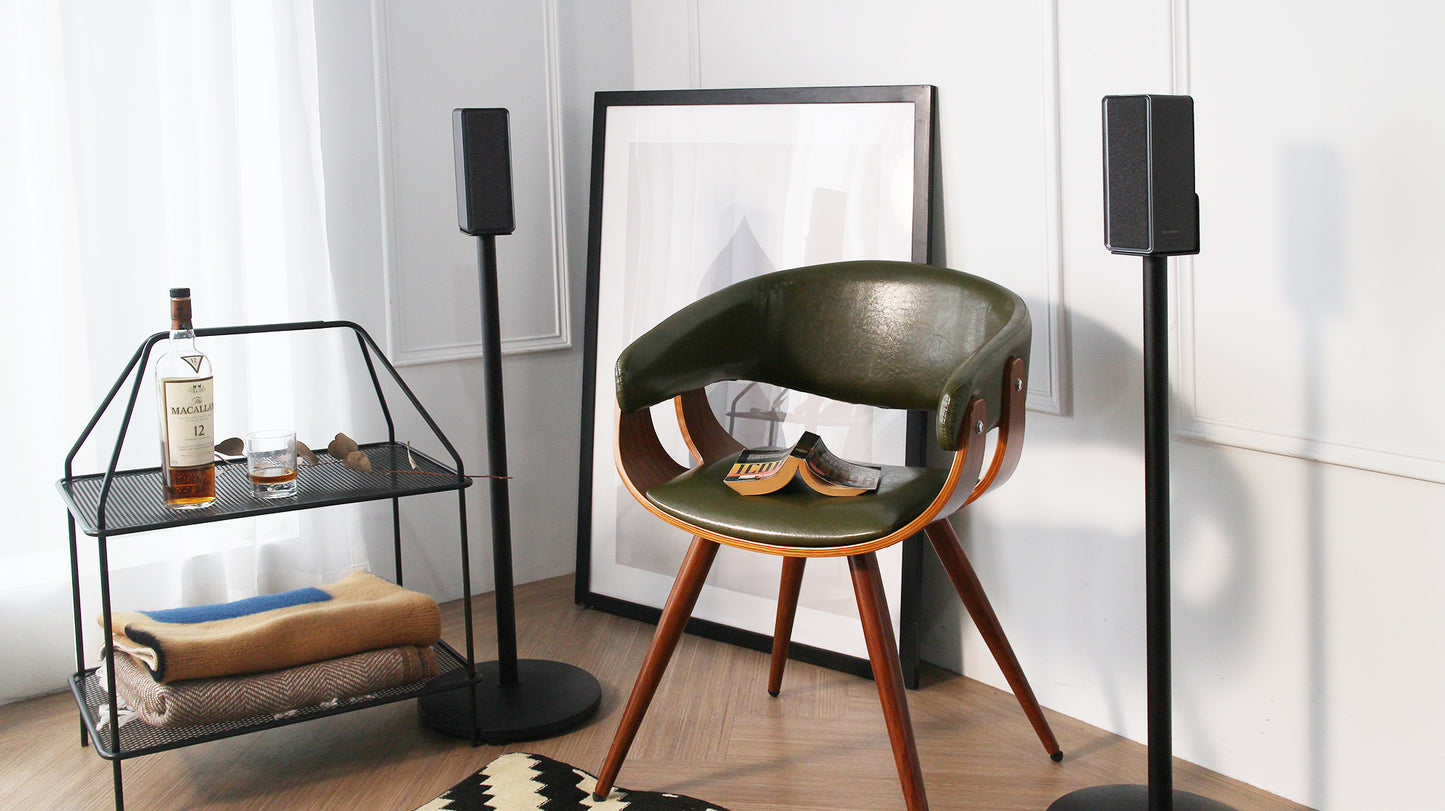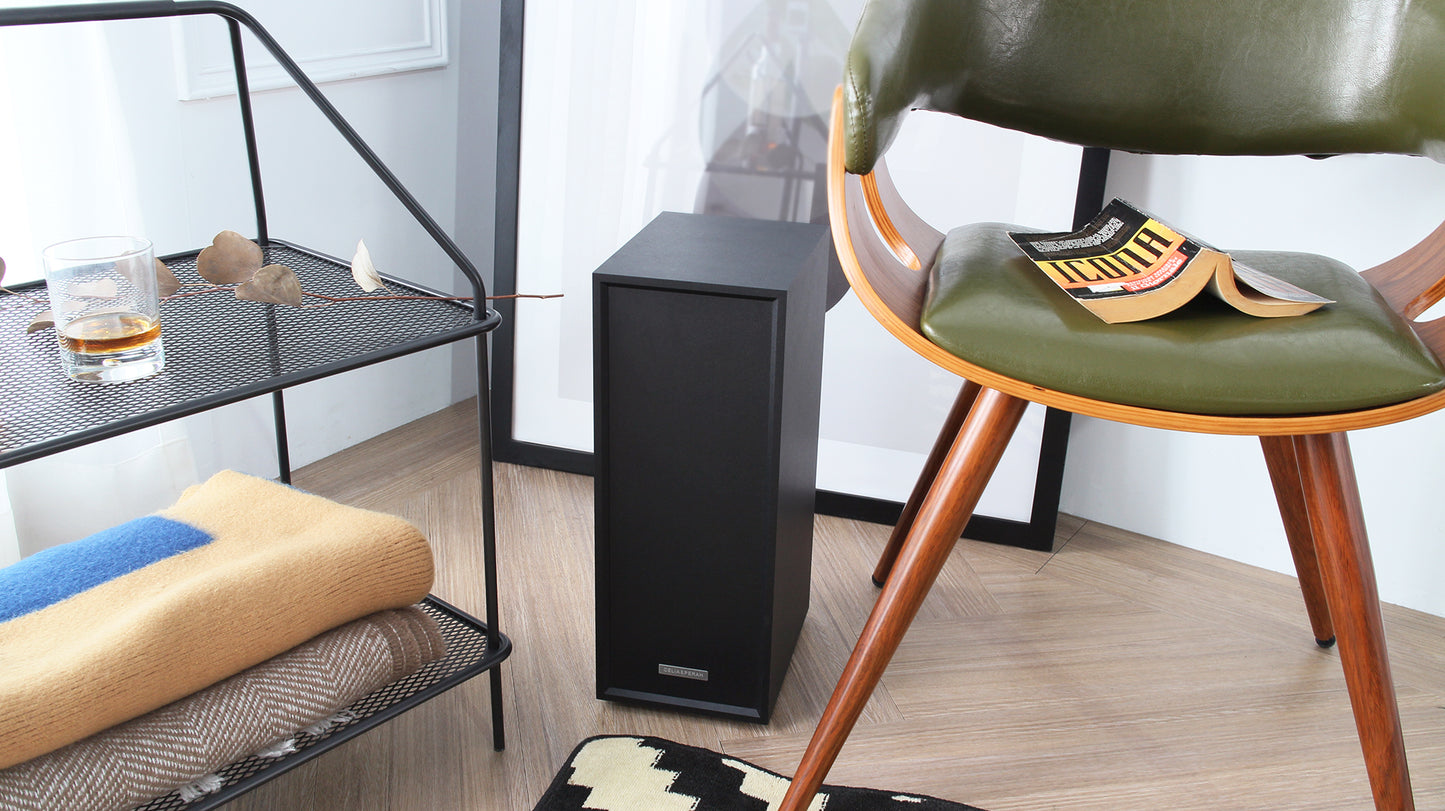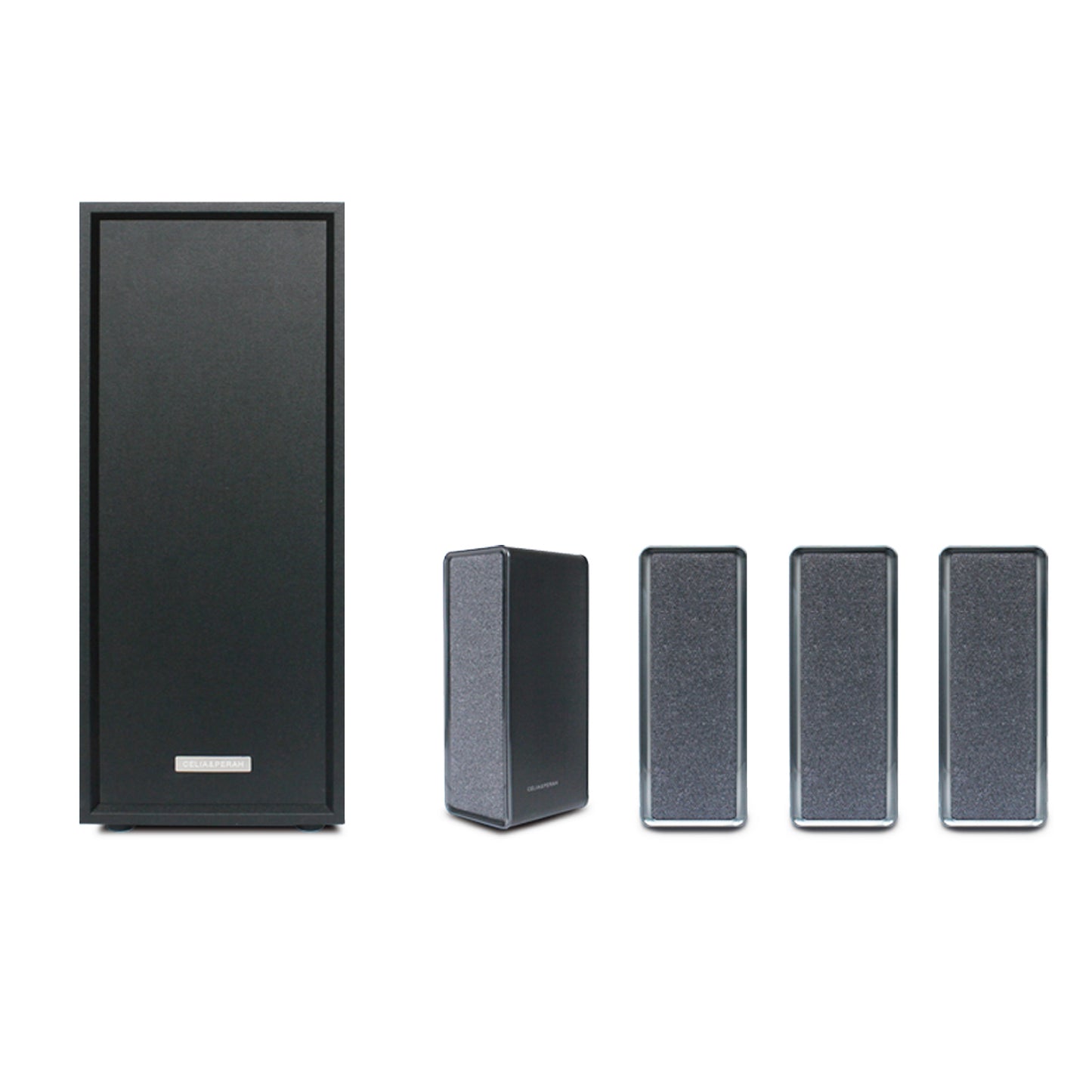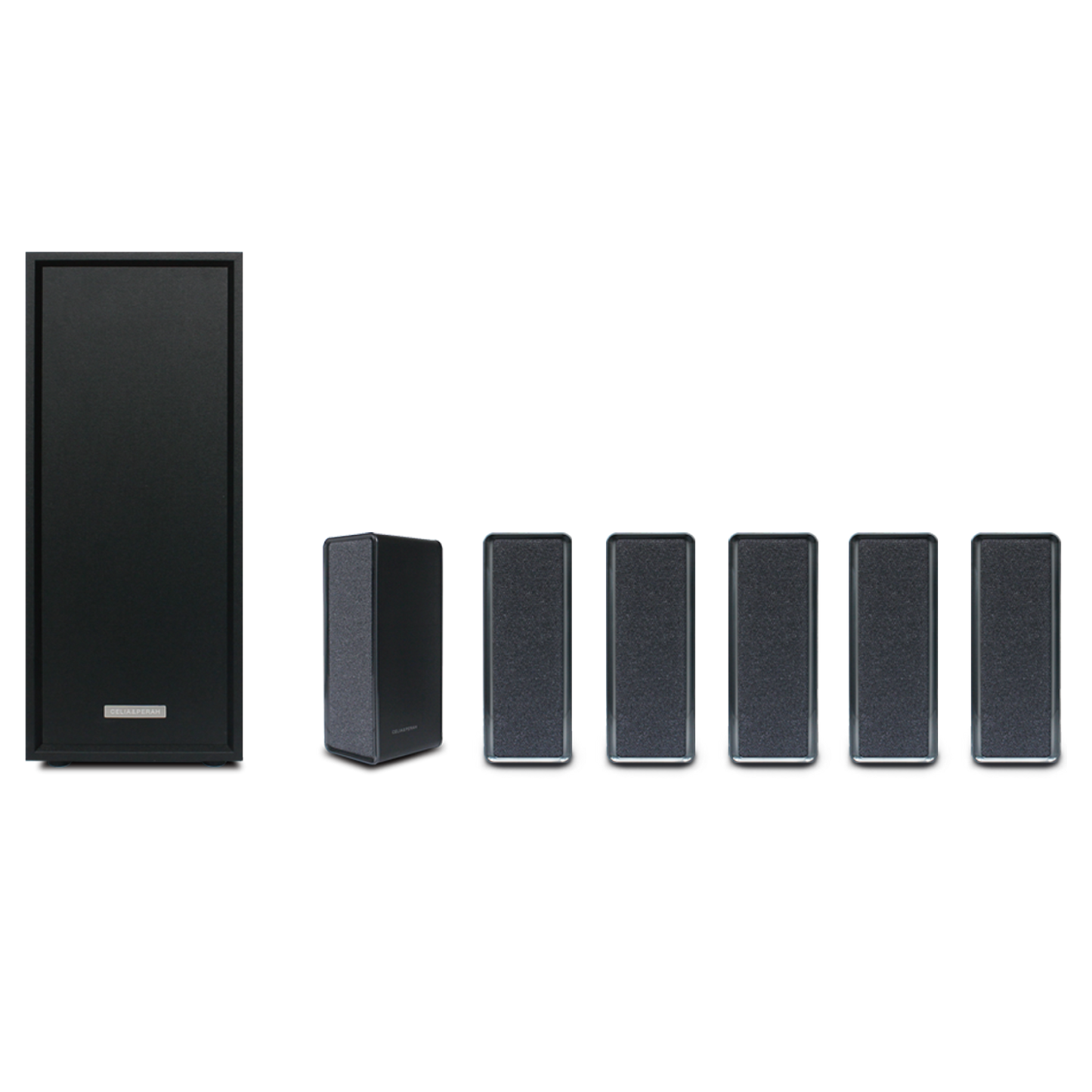 M6 - Wireless Scalable Sound System
In this technology-driven era, with all that multimedia content available anytime, we all desired to own a system that could let us enjoy our favourite playlist or TV series easily, even if just for a few minutes. Most of the times, however, the dream gets crushed by bulky equipment, puzzling wiring, and never-ending installation and configuration processes.
Set up in 10 Minutes
M6 is a multi-speaker stereo system. The basic set-up is a 2.1 configuration, which features a pair of Main Speakers and a wireless Subwoofer. To that, you can add up to two wireless Zone 2 pairs. Thanks to the exclusive wireless module operating at 5.8 GHz, Zone 2 Speakers and Subwoofer connect to the Main Speakers wirelessly, with minimal interference and latency. Plus, the transmission range reaches up to 20 m, providing you with multiple arrangements  options.
Simply plug in the power and connect the speakers. No wires between the pairs, no extra connections. You no longer need to spend the weekend running messy cables through the ceiling or walls to connect the satellites, or the evening trying to figure out how to hide them: they simply won't be there.
Config and place M6 as your needs
Choose the configuration that best suits your environment or personal preferences.
2.1 set-up give new life to your favorite songs, with a clean and balanced sound.

4.1 set-up, you will get all the benefits of the 2.1 solution but with an even more immersive experience, comparable to that of surround systems.

6.1 set-up for the area up to 130 sq.m. You can arrange the additional speakers in different spots of the room—or even in a different room—to let everyone enjoy the audio content the way it was intended. 
superb listening experience
The symmetrical configuration of the drivers allows for an on-axis response to give you the sound and stereo imagery the way they were really intended.Accurate sound and stereo imagery for a vivid, immersive listening experience
Compatible with all various consoles
The M6 system has optical, coaxial, USB-C, AUX, Wi-Fi, and Bluetooth inputs, allowing you to effortlessly connect up any device whether it's a TV, PC, smartphone or turntable. No matter which device you choose, M6 connects to deliver the sound.
The Front Speakers can be placed either vertically or horizontally with no sacrifice of sound quality and useability. ​
The soundstage will be just as accurate and the built-in G-sensor will automatically flip the LED display to the new orientation.
The wireless subwoofer can placed any corner of your area.